Access Control
If you own a business, then you would probably benefit from an access control system. When you have several
employees with different levels of responsibility, clearance and experience, it makes sense to have an easy-to-use system for controlling their access to the business. An access control system is a security feature which allows specifically designated people to have access to certain areas of your business, using either keypads or programmed cards.
This is also an added deterrent against burglars, because entry into your location is extremely unlikely for anyone who does not have a code or a card. Anaheim Locksmith has knowledgeable professionals who can explain in detail how access control systems work and which one is the best fit for your business needs.
One option for you to consider is an access control system that utilizes keypads.
Even the most basic keypad has thousands of unique codes, and unlike a system which uses keys, you'll neverb have to change the locks. Controlling keypads through codes is a simple way to protect your business from former employees that you want to keep out. When a person leaves his or her employment, their entry code is simply deactivated, ensuring that they can never return. Give Anaheim Locksmith a call to have a system installed efficiently and affordably. For most businesses, Anaheim Locksmith can handle the installation process in just a few hours.

Card readers are another excellent option for controlling the access points to your business. With this system, a separate card is given to each person who works in the building. You can also add card readers to interior doors, leaving the most sensitive areas of your business closed off to all but your most chosen employees. In the event that a card is lost or stolen, they can be erased or deactivated. Access control systems are completely customizable to suit the requirements of any business.
You can combine a card reader or code with an employee's ID for even more protection. You may want the janitor to have access to the entire location, but your summer intern to be restricted to the main office only during the day. Card readers can provide that level of customization.
Even the timing of the entrance can be controlled.
Anaheim Locksmith has qualified and experienced technicians who can help you install an access control system.
Anaheim Locksmith will install access control systems which are within your budget and easy to use and maintain.
The access control system will give you and your employees peace of mind and security. An access control system is in effect 24 hours a day, 7 days a week. It never stops working for you.
There is an access control system that for any budget. Once an access control system is installed, unauthorized visitors to your business will conclude that trying to breach the system is just not worth the trouble.
Contact Anaheim Locksmith today to schedule an appointment. For emergency assistance, call our 24 hour hotline.

Our Gallery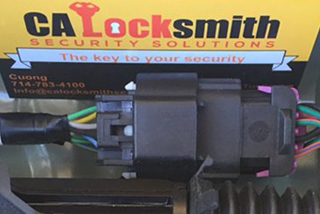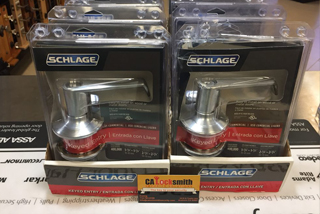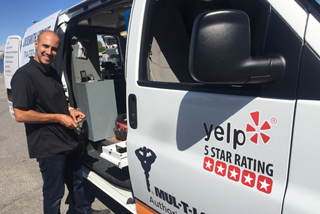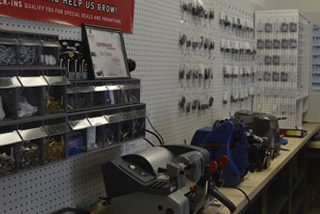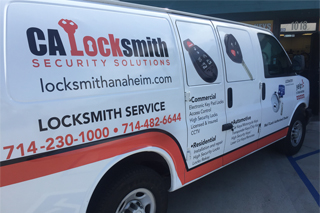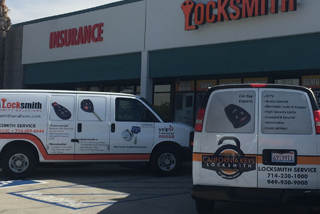 Find yourself locked out of your car or home? Have a problem with your office's locks? Lost your keys and need to get the locks rekeyed?
For all such problems and more , CONTACT or Call NOW 714-783-4100 for Residential, Commercial, Vehicle Locksmith Services in Anaheim right now!